About Dwellwell
We are revolutionizing residential property maintenance with a unique sensing, data analytics and AI platform.

Dwellwell is a Next-Generation Proptech Platform
Our service platform transforms residential property management. By diagnosing irregularities in home system performance, Dwellwell helps you address small, hidden maintenance issues before they turn into larger, more expensive problems or even catastrophes.
Our team brings decades of knowledge and expertise in groundbreaking sensor technology, product design, artificial intelligence, smart home systems and real estate.
Resources and Dwellwell

N

ews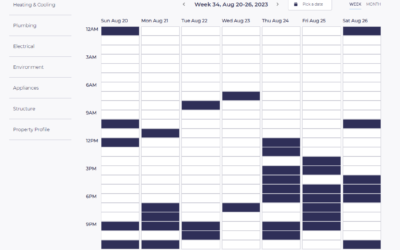 New capability helps eliminate the problem of "squatters" for owner-operators of real estate portfolios without compromising privacy. Bethesda, MD – August 31, 2023 – Dwellwell Analytics, the first Check Engine Light for Homes™, today announced its new security...